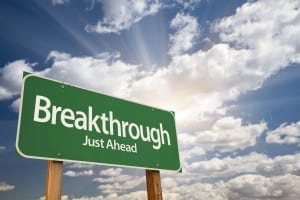 The first time I can remember fasting was after my mom shared with me she had cancer. I was desperate for God to intervene. I was a sophomore in High School and I knew God but needed comfort and assurance that no one but God could give me. This experience took my walk with God to a new level of dependence on God and strengthening of my faith. Over the years I have practiced the spiritual discipline of fasting to get clearer guidance, to ask for healing, to come into certain spiritual gifts, for a godly wife, for spiritual vitality for my kids and to awaken me from a spiritual slumber and to have greater affections for God. Here are a few foundational scriptures that have helped me along the way.
"When" we fast not "if" we fast
"And when you fast, do not look gloomy like the hypocrites, for they disfigure their faces that their fasting may be seen by others. Truly, I say to you, they have received their reward. But when you fast, anoint your head and wash your face, that your fasting may not be seen by others but by your Father who is in secret. And your Father who sees in secret will reward you."(Matthew 6:16-18, ESV)
We fast to be closer to Jesus
"Then the disciples of John came to him, saying, 'Why do we and Pharisees fast, but your disciples do not fast? And Jesus said to them, 'Can the wedding guests mourn as long as the bridegroom is with them? The days will come then the bridegroom is taken away from them, and then they will fast."(Matthew 9:14-15, ESV)
We fast to be empowered for greater works
"Meanwhile the disciples were urging him, saying, 'Rabbi, eat.' But he said to them, 'I have food to eat that you do not know about.' So the disciples said to one another, 'Has anyone brought him something to eat? Jesus said to them, 'My food is to do the will of him who sent me and to accomplish his work.'"(John 4:31-34, ESV)
We fast for clarity of purpose and direction
Before Jesus began His public ministry leading up to the cross and His resurrection He spent 40 days in solitude and fasting where His identity and purpose were challenged by the devil. (Matthew 4:1-11, ESV)
We fast to increase our faith for healing and spiritual breakthrough
"And when he entered the house, his disciples asked him privately, 'Why could we not cast it out?' And he said to them, 'This kind cannot be driven out by anything but prayer (and fasting).'(Mark 9:14-28, Matthew 17:14-21)
Start 2016 by joining us in a fast
I hope that you will pray about joining the leadership of Crossroads Church in a fast through the month of January. The Directional Team will be fasting each day of January with a sun-up to sun-down fast. That means we will be only drinking water during the day. This was a typical biblical fast unless it was an extended multi-day fast without food. Ask the Lord what your fast should look like in January and then make a commitment to it.
Now, some of you are going to refer to the above verses in Matthew 6 that say we are not to let others know when we are fasting. That is true in the sense of not trying to show off our personal piety. But all through the Old Testament and in the New Testament the people of God were sometimes called together for a season of fasting. (Acts 13:1-3)
So, we encourage you to join us in fasting for the 4 purposes listed below. I hope that you will personalize these and add to them if the Lord puts something on your heart. I also hope you will join the leadership team every Monday through January from noon-1pm for a time of prayer and ministry in the church sanctuary for The Refuge. The church sanctuary is open every day from noon to 1pm for anyone who wants to come for some quiet time and prayer.
This is also part of kicking off our new Sunday morning series called, HD Living, spiritual clarity and power through spiritual disciplines. I am very excited about this new series and what God is going to do in our hearts and community.
Most of us know what it is like to feel physically flabby and how hard it sometimes is to get up off the couch and get disciplined to do something about it. Being spiritually flabby is subtle and even more dangerous. Most of us are not content with our spiritual life and are aware that we are spiritually flabby, but struggle to know what to do about it. The spiritual routine we fell into is just not producing results that make it worth continuing the routine. We need to replace the routine with spiritual discipline that has vision. In 1 Timothy 4:7-8, Paul coaches Timothy,
"Rather train yourself for godliness; for while bodily training is of some value, godliness is of value in every way, as it holds promise for the present life and also for the life to come."
None of us could have imagined the quality and clarity of watching HDTV, but when we saw it we were amazed and we never wanted to go back. It is just like this when we get a taste of the newness of life we have in Christ – we want more! In this new series, HD Living, we will be exploring how to get out of the routine and grow in godliness through practicing different spiritual disciplines, which help us experience the fruit of the Spirit and ministry by the gifts of the Spirit. It is about becoming like Jesus, which is the ultimate HD Living.
We are going to join together as a church family and practice the spiritual discipline of "fasting" so we can:
Increase in intimacy with God (Matthew 9:14-15)
Grow in the fruit of the Spirit (Galatians 5:16-26)
Come into spiritual gifts to build others up in the faith (Romans 12:3-8; 1 Corinthians 12-14)
Get miraculous breakthrough where it is needed (Matthew 7:7-11)
Please let us know if you have any questions about fasting or the spiritual disciplines. I look forward to hearing about the wonderful testimonies that are going to come from this time.
8